NBA 2K23 Courtside Report 2 Michael Jordan Challenges are revealed, as the GOAT of Basketball headlines this year's big game. Relive Michael Jordan's career from his early days as a college sensation to his game-winning shot in the 1998 NBA Finals. Recreate his gravity-defying acrobatic shots and experience each moment as if you were there.
THE JORDAN CHALLENGES
1. 1982 National Championship: University of North Carolina vs. Georgetown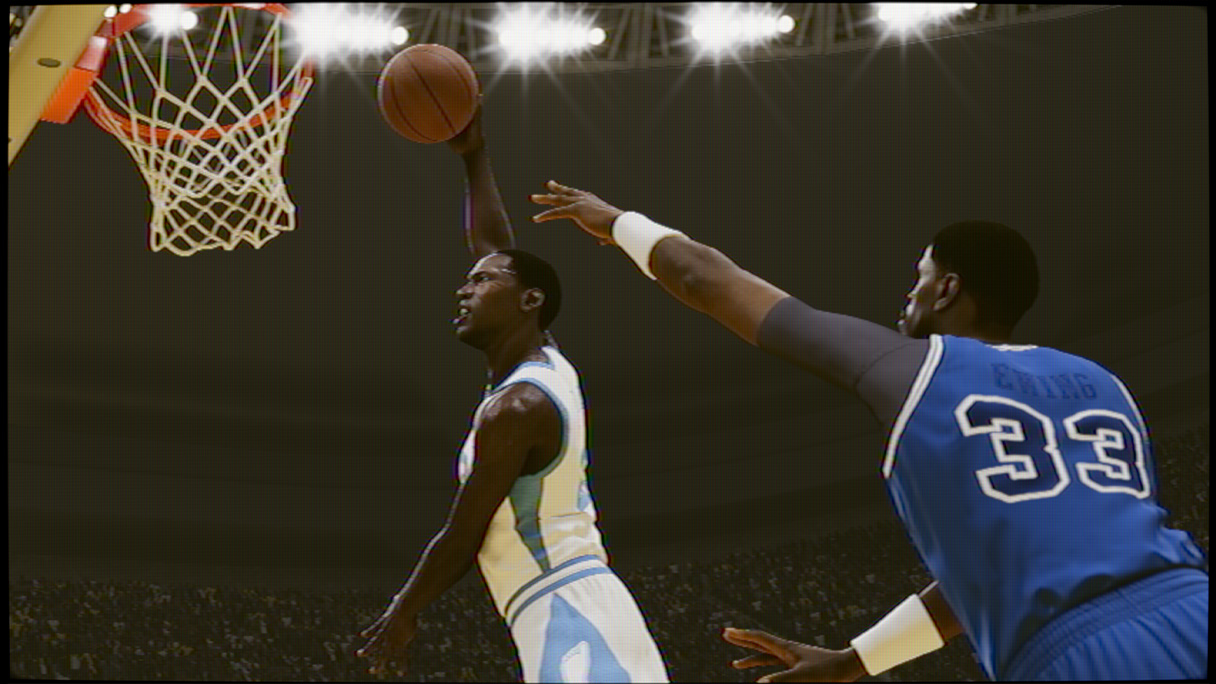 The 1982 National Championship featured future Hall of Famers, legendary matchups, and the first glimpse of Michael Jordan's clutch gene. Down 62-61 with less than 20 seconds to play, MJ, a first-year Tar Heel, clinched the title with a go-ahead jump shot with 15 seconds left in regulation. Many players, not just freshmen, would've folded under the bright lights and intensity of a national championship, but not No. 23. Experience Jordan's first iconic shot by recreating the magic of the 1982 National Championship.
2. 1984 Team USA Basketball Scrimmage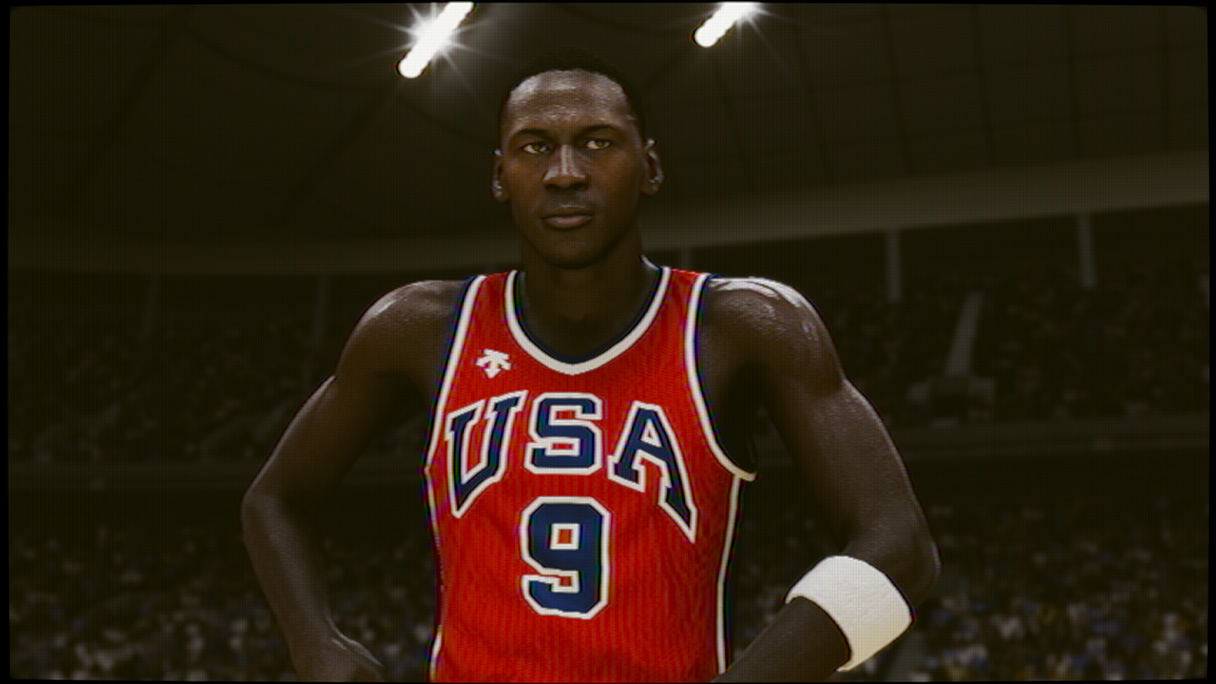 67,596 fans descended upon the Hoosier Dome in 1984 to witness a clash between NBA giants, as the USA Olympic Team, led by Michael Jordan, went toe-to-toe with Magic Johnson and the NBA All-Stars. In a game featuring NBA legends like Larry Bird, Kevin McHale, Isiah Thomas, and more, Jordan proved, as a rookie, he was capable of defeating some of the game's greatest stars.
3. 1986 Eastern Conference First Round, Game 2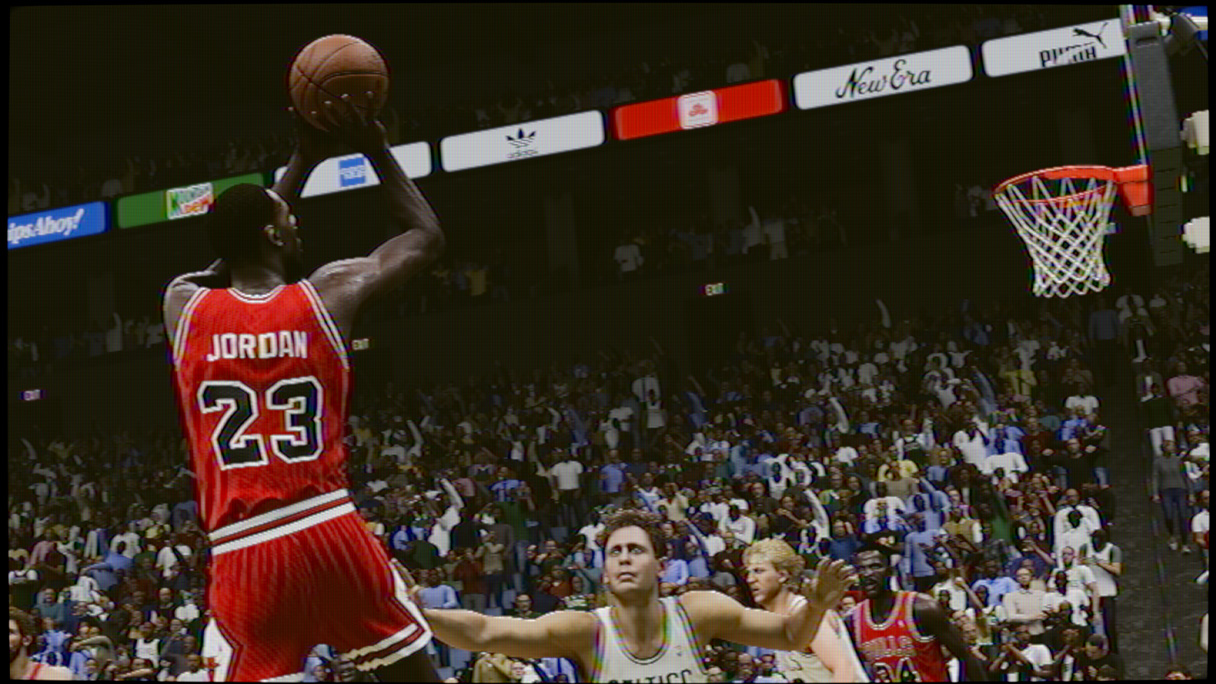 In Michael Jordan's second NBA Playoff series, the then-22-year-old guard showed immense poise against the formidable Boston Celtics. MJ's Game 2 takeover is the stuff of legend, giving Larry Bird and company the business en route to a 63-point eruption. Jordan was near-unguardable, making acrobatic layups among towering defenders and nailing jump shot after jump shot. Unleash Jordan's historic offensive onslaught again in NBA 2K23.
4. 1988 NBA All-Star Game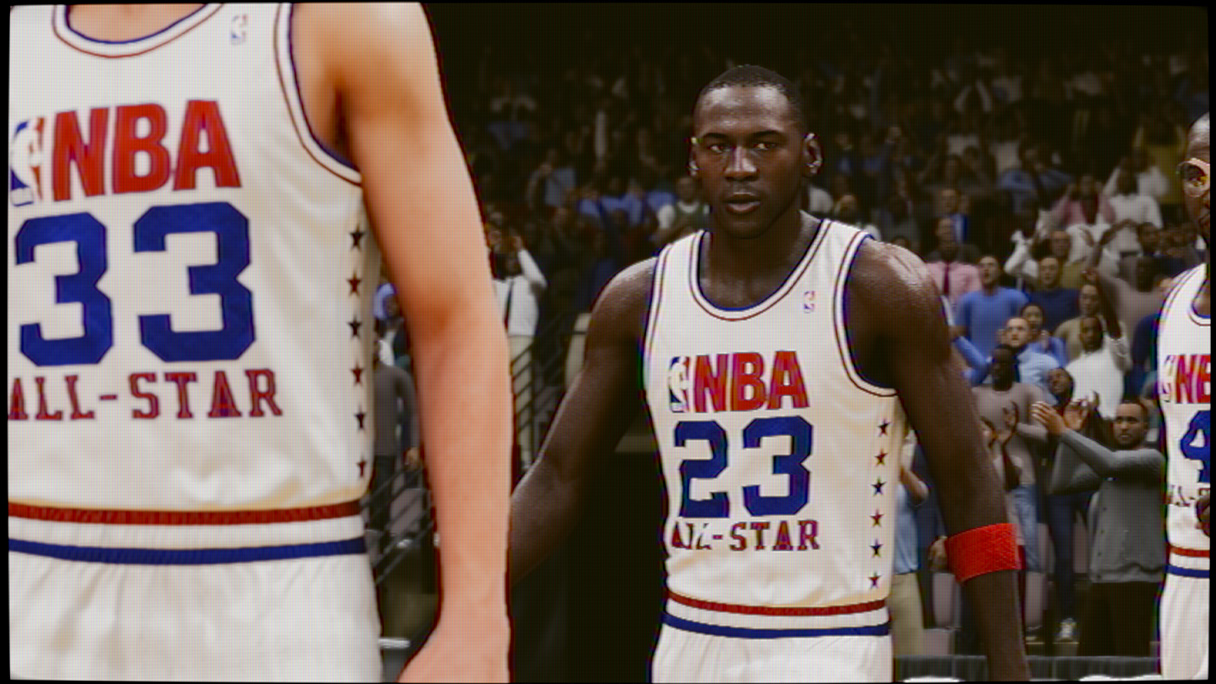 Despite playing only 29 minutes, Michael Jordan led all scorers with 40 points with a field goal percentage of .739. Take the court as His Airness against a stacked lineup of Western Conference All-Stars including Magic Johnson, James Worthy, Hakeem Olajuwon, Kareem Abdul-Jabbar, and more.
5. 1989 Eastern Conference First Round, Game 5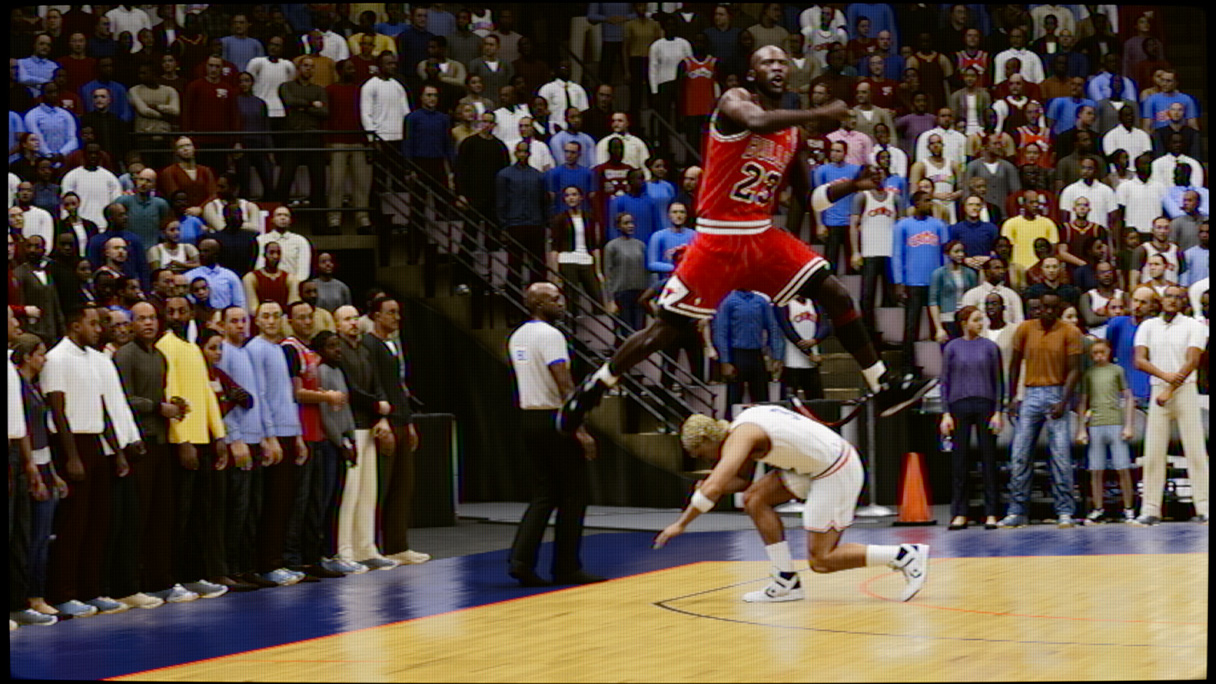 Elimination games provide the ultimate test for any competitor looking to establish themselves as a 'clutch player.' The Chicago Bulls and Cleveland Cavaliers sat tied 2-2 entering a win-or-go-home Game 5 in Cleveland, setting the stage for a masterful performance from Jordan. The North Carolina native hung 44 points, nine rebounds, and six assists on the Cavs, giving his team a one-point win to advance. Showcase Jordan's varied skill set and dash Cleveland's playoff hopes.
6. 1990 Atlanta Hawks at Chicago Bulls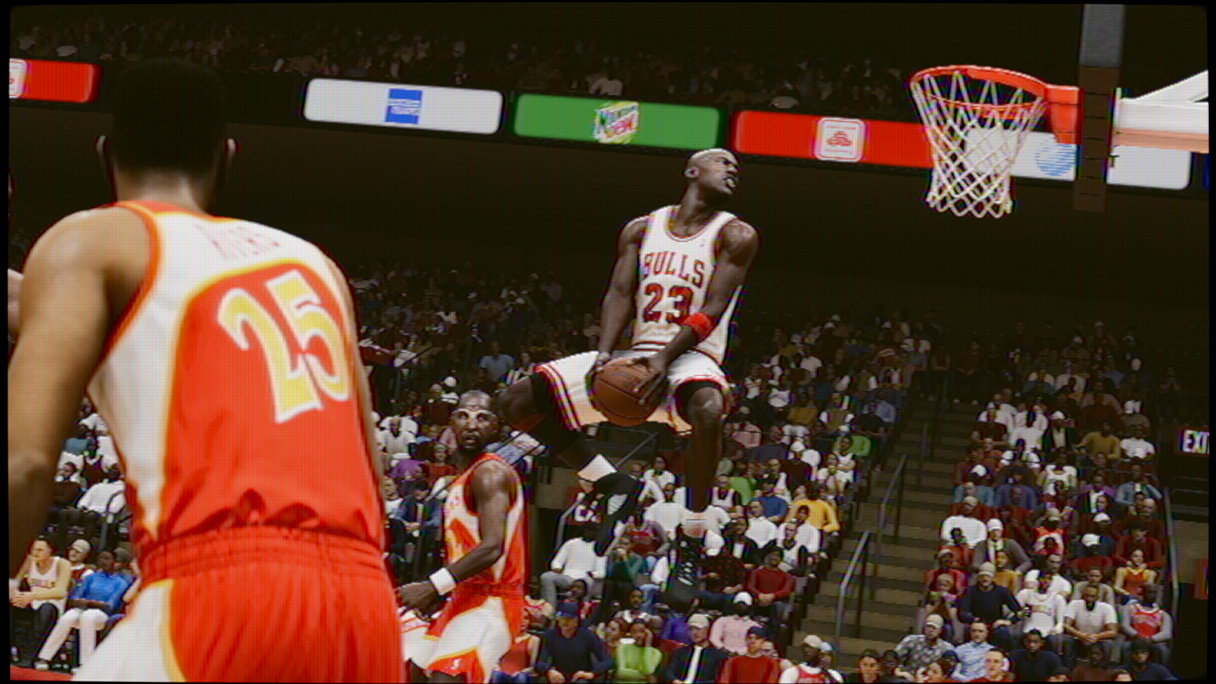 When recollecting many of Jordan's must-see duels, his battles with Dominique Wilkins can't go overlooked. Against one of the premier playmakers in Atlanta Hawks history, Jordan averaged 31.6 points, 7.1 rebounds, and 6.2 assists in 45 games. On the flip side, Wilkins averaged 29.8 points and 6.8 rebounds versus Michael Jordan in his career. When the duo squared off, it was a heavyweight title match, and you can relive it in the Jordan Challenge.
7. 1990 Chicago Bulls at Cleveland Cavaliers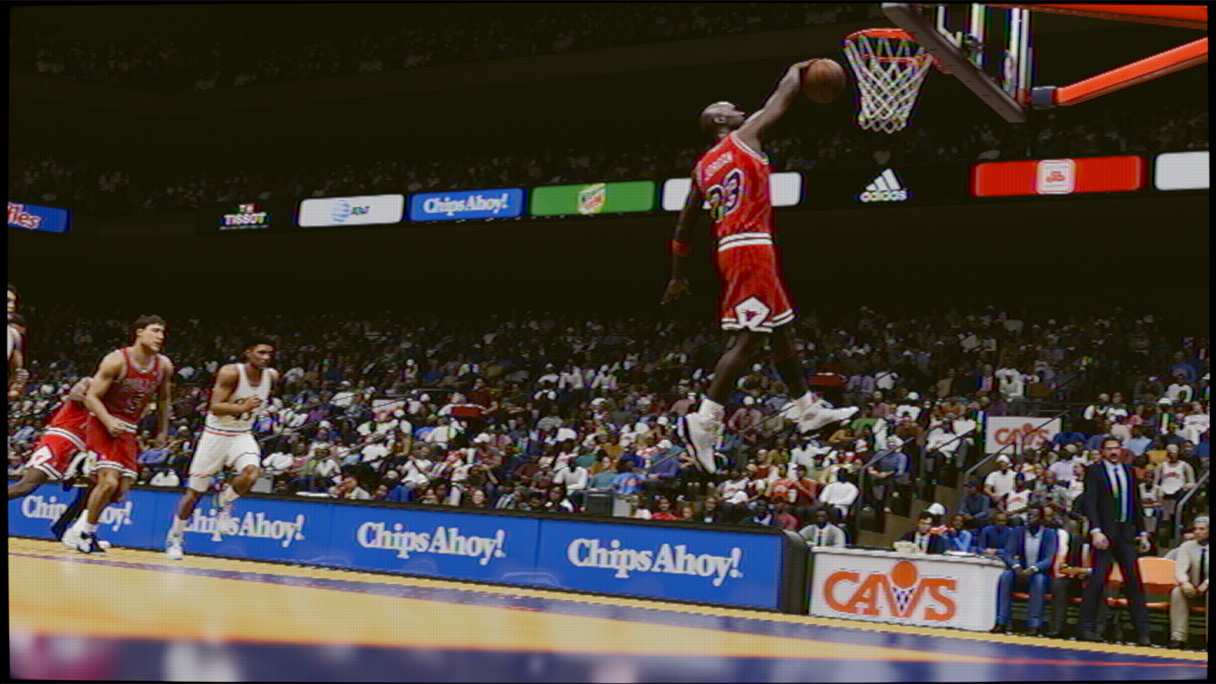 Some of Jordan's best games came against the Cavs, but none were more impressive than his 69-point performance. For 50 minutes, Jordan taught a masterclass in scoring, rebounding, and assists, finishing the game with a career-high in points and rebounds with 18. Jordan consistently nailed jump shots, registering 23 field goals, while hitting 21 of his 23 free-throw attempts. Deliver one of the league's most memorable moments by recreating his historic game.
8. 1990 Eastern Conference Finals, Game 3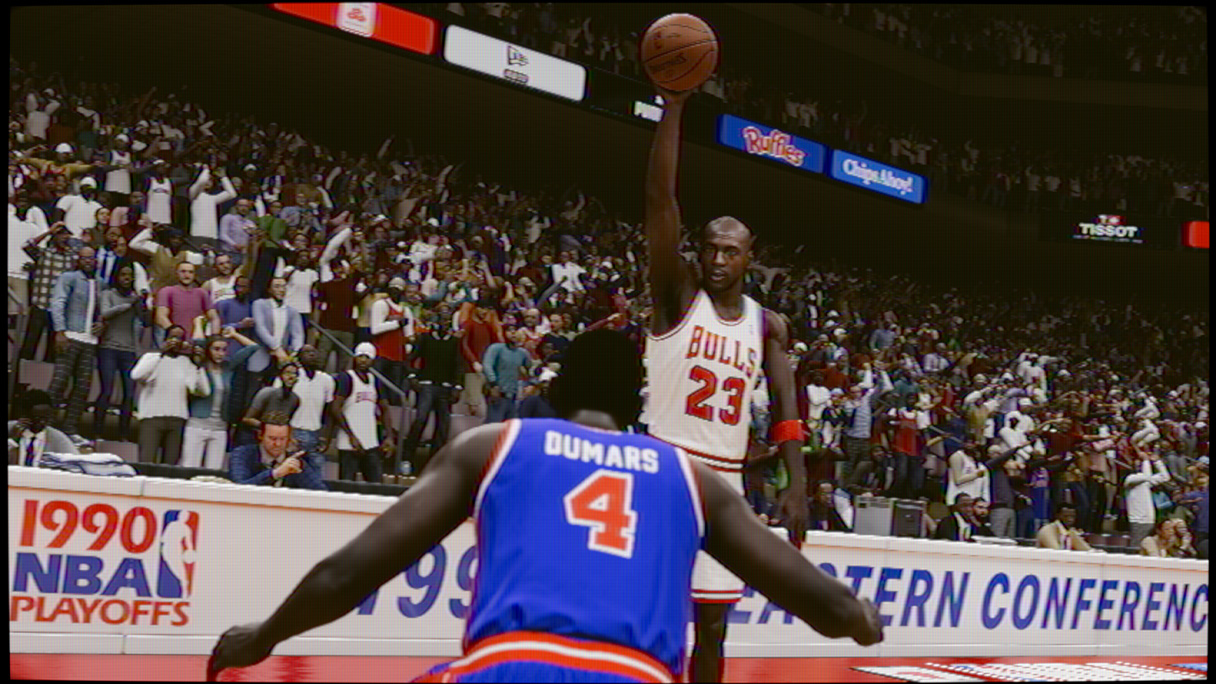 There was no love lost between the Chicago Bulls and the Detroit Pistons in the early '90s, and their rivalry came to a head in Game 3 of the 1989 Eastern Conference Finals. With the ECF series tied 1-1, Jordan lifted his team to victory the best way he knew how by dropping 46 points and adding five steals for good measure. Duke it out in front of a deafening Chicago crowd in an Eastern Conference heavyweight battle.
9. 1991 NBA Finals, Game 5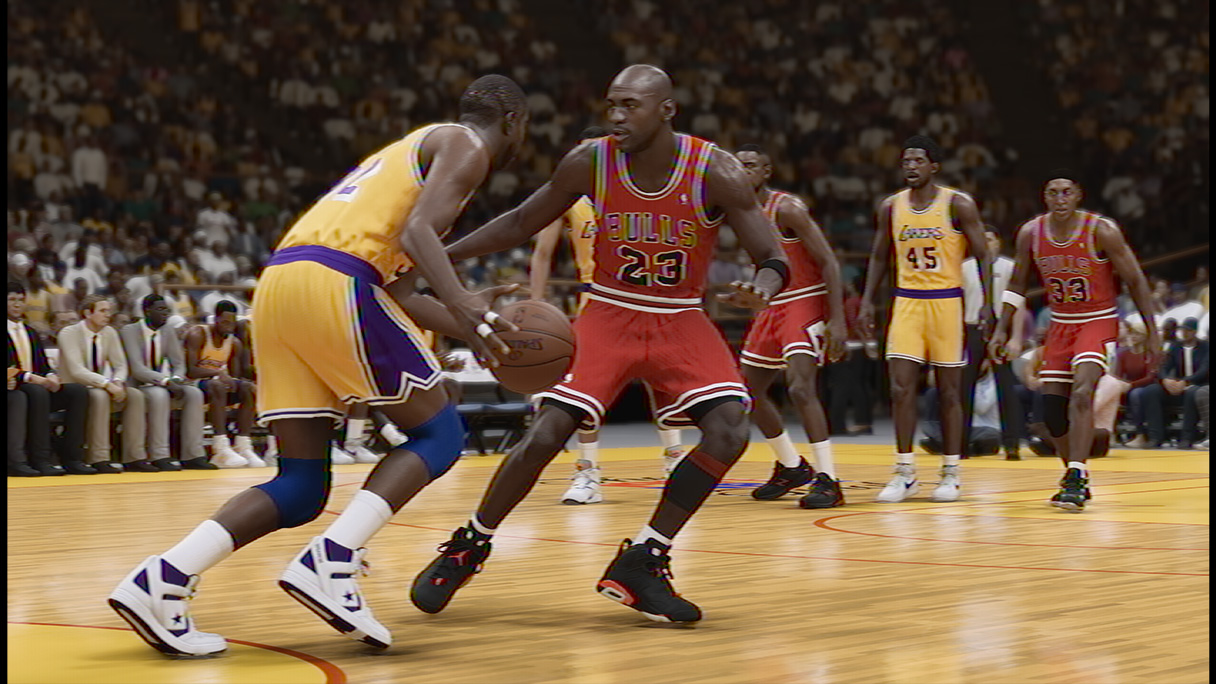 At last, Jordan hoists his first Larry O'Brien trophy by defeating the Showtime Lakers, led by Magic Johnson. For six years, the highly coveted championship trophy eluded Jordan, despite his best efforts. The then-27-year-old shooting guard proved he could meet the lofty expectations thrust upon him by defeating a team filled with Hall-of-Fame talent. Bask in the limelight as streamers and confetti fall at your feet.
10. 1992 NBA Finals, Game 1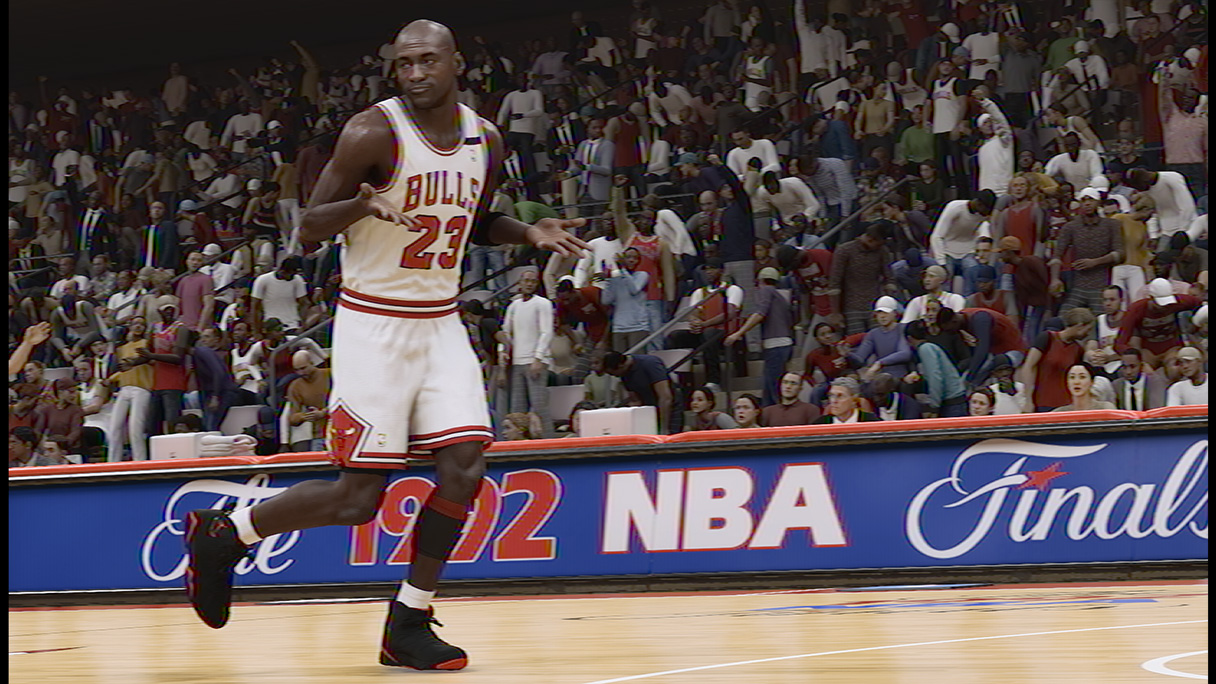 Once Jordan captured his first title, he developed an insatiable hunger for more rings. In his second consecutive trip to the NBA Finals, Jordan set the tone early against the Portland Trailblazers, putting the game out of reach by the end of the first half. MJ led all scorers with 39 points, serving as the primary contributor in the Bulls' 33-point blowout win.
11. 1995 Chicago Bulls at New York Knicks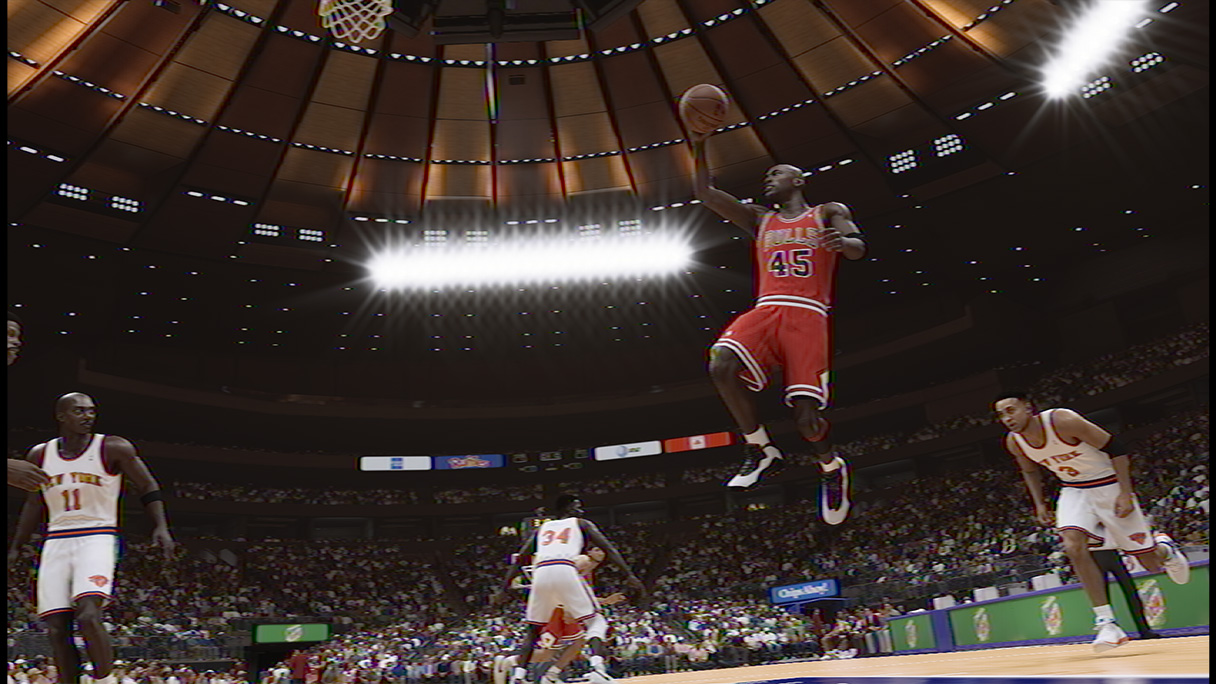 Former college rivals square off once again, this time at the mecca of basketball, Madison Square Garden. At the height of their power, Jordan and Patrick Ewing gave the fans in attendance their money's worth, trading buckets and elbows in a physical duel. Ewing's 36 points would typically be enough to beat a team on any given night, but Jordan's 55 points proved to be too much to overcome. This game is yet another reminder of Jordan's greatness, and you can experience it firsthand.
12. 1996 NBA Finals, Game 6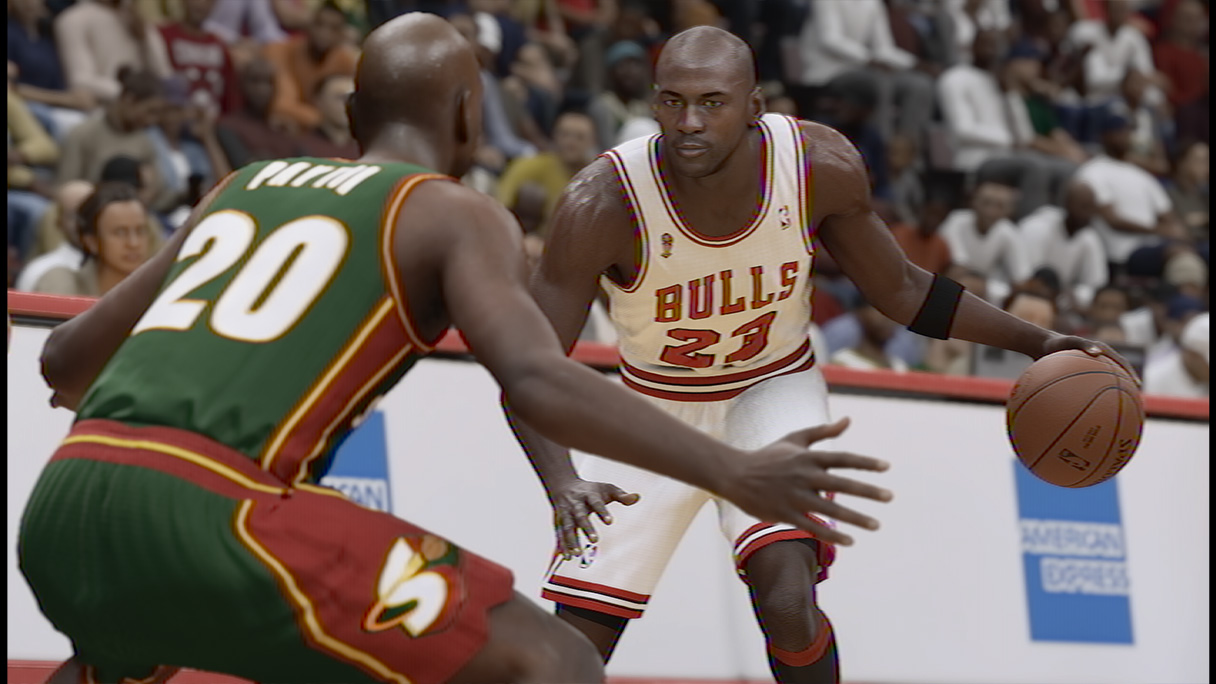 Michael Jordan's fourth championship title was arguably one of his toughest tests. Facing a Seattle Supersonics squad equipped with lockdown defender Gary Payton, also known as 'The Glove,' every possession was a slugfest. Payton tried his best to smother Jordan throughout the series, successfully limiting him to a .263 field goal percentage in Game 6, but the offensive assassin found a way to thwart the Supersonics' championship plan. Dig deep to clinch the title in a grueling battle against formidable foes.
13. 1997 NBA Finals, Game 5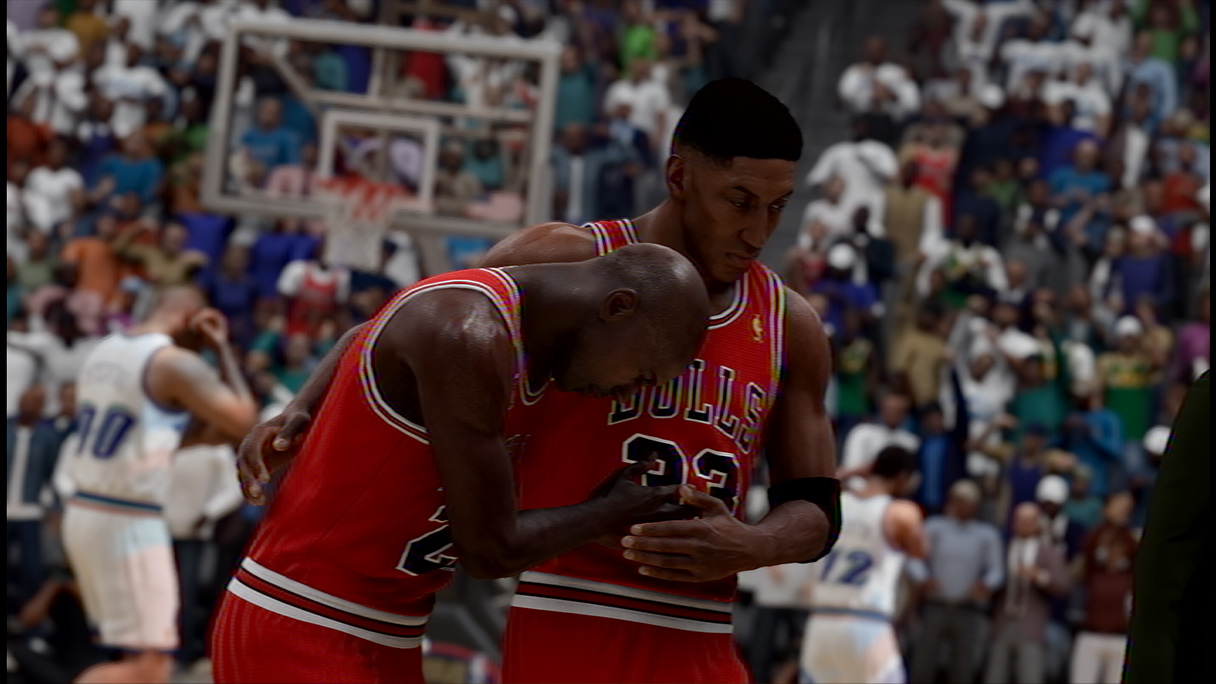 Flu-ridden and teetering on the edge of collapse, Michael Jordan battled sickness and fatigue for 44 minutes and 17 seconds against the Utah Jazz. The famous 'Flu Game' is legendary and widely considered one of Jordan's finest moments as a basketball player. The Bulls found themselves in a less-than-ideal situation early in Game 5, trailing by 16 at one point. Somehow, Jordan managed to power his team back within striking distance, and eventually secured the win. When the clock struck double zero, Jordan had 38 points, seven rebounds, five assists, and three steals. He left everything he had on the court.
14. 1997 Chicago Bulls vs. Los Angeles Lakers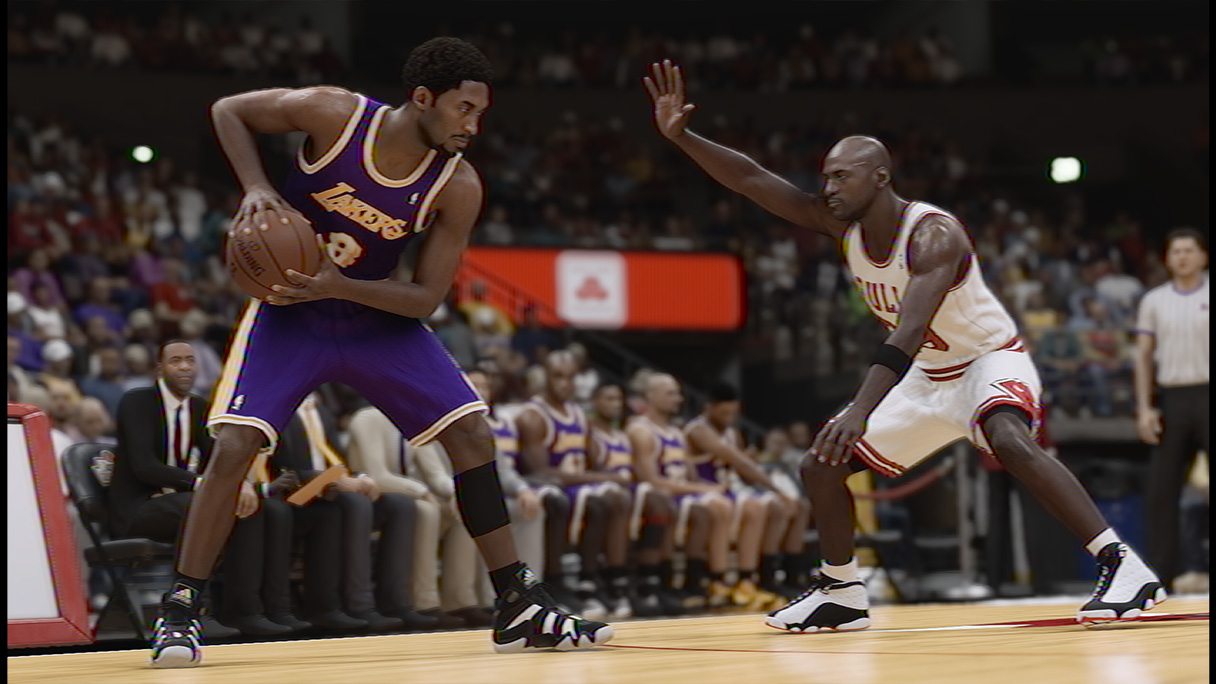 Kobe Bryant entered the NBA with a swagger and an air of confidence that resembled shades of Michael Jordan, but whether he was MJ's heir to the throne remained to be seen. Bryant, who grew up idolizing Jordan, went at his idol all game, determined to prove he was worthy of receiving the torch. The Lower Merion High School product dropped 33 points against MJ and the Bulls, but Jordan's 36 were a reminder that he still reigned supreme. Teach the up-and-coming Bryant a few things en route to a commanding win.
15. 1998 NBA Finals, Game 6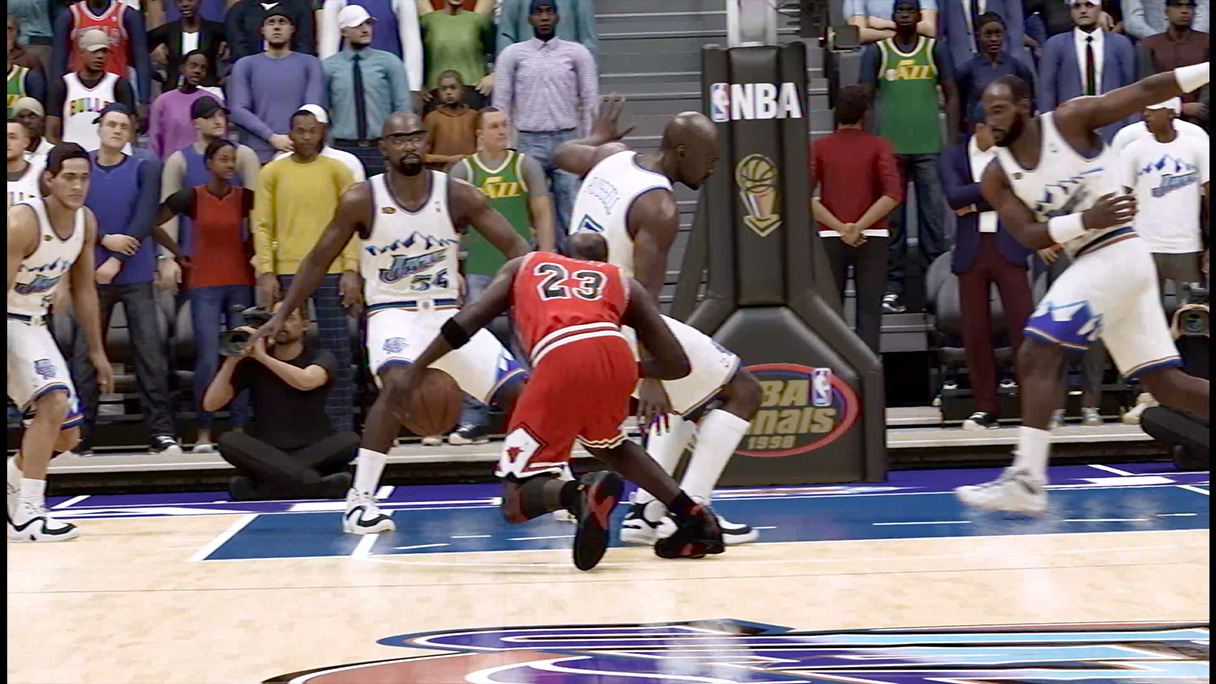 The Utah Jazz and Chicago Bulls decided their 1997 NBA Finals matchup wasn't enough, so they ran it back in 1998. All but one game in the series was decided by five points or less, making for some dramatic finishes, with Game 6 serving as the climactic crescendo. To the tune of 45 points, Jordan cemented his legacy and secured his sixth championship title by sending Bryon Russell skidding in the lane with a deadly crossover and drilling the go-ahead bucket with five seconds remaining in the game. Recapture the magic of those final moments and celebrate one of Jordan's greatest feats.
Available on ALL versions of NBA 2K23, we can't wait for you to get your hands on The Jordan Challenge!  This definitive re-telling of Michael Jordan's career was a passion project for our development team.  To honor such an important person who shaped the NBA into what it is today…what a privilege for all of us here at Visual Concepts.  We sincerely hope you enjoy playing The Jordan Challenge as much as we had fun building it.  We'll see you on the hardwood!